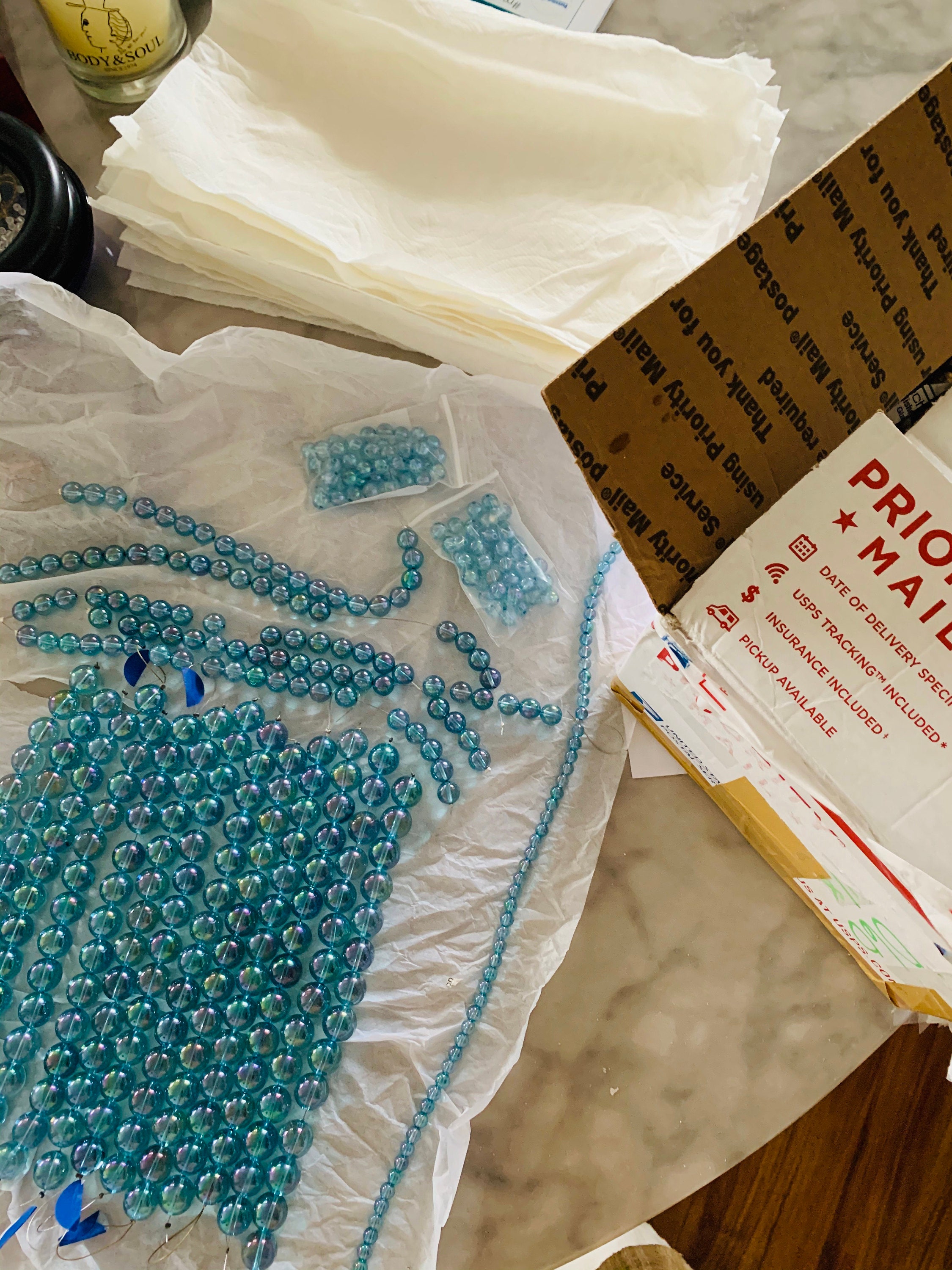 REAL Aqua aura crystal beads in the US is the art of modern alchemy.
These US patented beautiful aura crystal beads are hard to find in Japan because mostly they are imported from China. I have spent lots of time looking for real ones since arrived in Hawaii and luckily one shop found out of all my research. Most other shops actually replied as they do import aura beads from China and none of them carry blue aqua ones that I like. What they had were also priced much too lower for real gold infused crystal.
How is the real aqua aura made? Amazingly the modern alchemy. The beads are placed in a temperature controlled chamber in an atmosphere of nitrogen. Then ionized gas of pure 24 karat gold is introduced. The atoms of gold actually join on a molecular level with the surface structure of the quartz.
These magical beads soon to be a stunning Fullerene to bring more lights to the land✨